UNI Plus colourants
The UNI Plus Colourants from Ralston Tinting Systems are universal, Zero-VOC colourants that can be used for tinting water- and solvent based paints. These colourants are suitable for decorative paints and many different industrial water based chemistries, like floorcoatings and protective coatings. By utilizing the latest developments in wetting and stabilization additives, these colourants proof to be extremely compatible with an enormous range of many different paint types. 
The following modules are available:
Standard module:
These 12 colourants are selected on the basis of the widest possible colour range while minimizing the total amount of colourants. In this way there are enough options open for fine-tuning the total selection, even in the smallest machines with 16 canisterss

UV Plus module:
For an enhanced outdoor durability in the bright yellow, orange and red colour area, these high-quality organic colourants can be added for Exterior paints.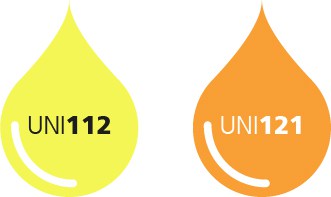 Façade module:
Inorganic pigments are known for their excellent outdoor durability and the stable performance in alkaline environments. For many Façade- and Silicate paints, only inorganic pigments can be used. Bismuth yellow and Oxide orange colourants increase the inorganic colour range specifically for the brighter yellow and orange area.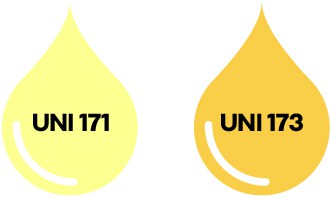 Façade A1 module:
To expand the colours even further in the green and blue area with only inorganic pigments, Cobalt blue and Oxide green can be selected.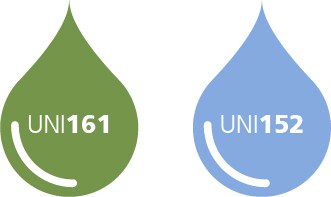 Transparent module:
For creating transparent colours in wood stains.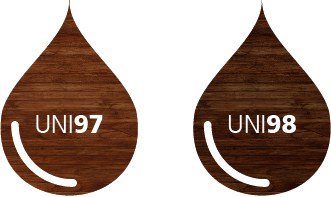 Frequently asked questions
Are the Ralston UNI Plus Colourants VOC free?
Yes, the UNI Plus series are VOC free, wich means that they are completely free of volatile organic compounds. Besides it has the advantage that you can tint both water- and solvent decorative based paints. Even if your solvent based paints are only a limited part of your total volume, it is a nice benefit that also these paints can be supplied in the wide colour range with only a limited stock of base paints. 
IND Pro is also VOC free and has been specifically designed as a universal colorant for many different chemistries commonly used for the heavy duty Industrial and Protective Coatings segments, normally solvent based or high solid.
Is the Ralston UNI Plus Colourants tinting system suitable for industrial coatings?
Yes, in practice we have learned that the UNI Plus series can also be used for the waterborne industrial coating market, for 1k and 2k coatings applied on concrete and steel with a mainly decorative-aesthetic purpose.
Can UNI Plus Colourants be used in all types of coatings?
No, for the specific group of Heavy duty Industrial Protective Coatings, often solvent based or high solid, identified as "2 component Poly-Urethane (PU)" or "2 component Epoxy (EP)", the IND Pro series is the best choice.
What is de main differences of UNI Plus compared to existing universal tinting systems?
The main differentiator is the very high compatibility with both water- and solvent based paints, in many different paints and coating types. This results in additional benefits, such as improved opacity, more colour stability and a wider final colour range that can be made. UNI Plus has a higher colour strength in general compared to existing universal systems, resulting in lower cost.
How does the UNI Plus system compare with the existing separated Ralston AQ & ALK system?
Performance in water based systems is similar, in Alkyd solvent based paints some types will perform better with the ALK system. With UNI Plus there is more choice for different modules.
How can I get in contact with Ralston Tinting Systems?
You can reach our Ralston Colour & Service Team at:
Ralston Tinting Systems | Part of Royal van Wijhe Verf
Ralston Tinting Systems is part of Royal Van Wijhe Verf, an independent Dutch family company, with over 100 years of coating experience. One of the pioneers of the tinting system back in the 80's. Still innovating, by combining durability with sustainability. Because there will not be a modern sustainable future, without a healthy dose of innovation!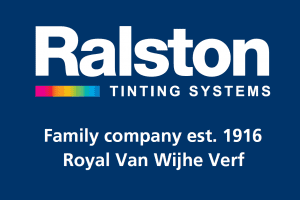 Follow Ralston on social media
Follow the latest developments, get advice and inspiration