B Corp for business is like fairtrade for coffee.
First chemical company in the world with the B Corp certificate: Royal Van Wijhe Verf: Benefit Corporation.
In 2016, Royal Van Wijhe Verf, known for the paint brands Wijzonol and Ralston, became the first chemical company in the world to earn the B Corp certificate. B Corps are for-profit companies certified by the US non-profit B Lab as compliant with strict standards for social and environmental performance, accountability and transparency. 
Today, 2000 companies worldwide are B-corp. 48 of them are located in the Netherlands. Ralston, part of Royal Van Wijhe Verf, became in 2016, the first chemical company in the world to earn the B-corp certificate. Now, in 2017, Ralston got a Best for the World honoree.
The foremost transparent partner
Royal Van Wijhe Verf wishes to be the foremost transparent partner in the paint industry, based on four generations of sustainable development and production of paints, a strong sense of responsibility and a high level of commitment.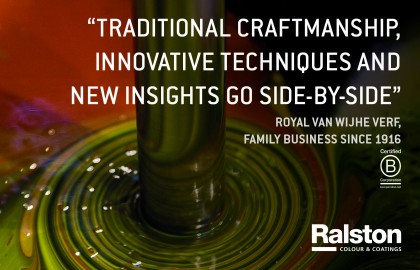 At Royal Van Wijhe Verf, sustainability and innovation mean progress and innovations that really contribute to a better balance between people, the environment and profit. The company is therefore particularly proud of its B Corps status. In a market dominated by major listed companies, Van Wijhe thus represents a positive exception. Doing business in an innovative and sustainable way is not a standardized process. The effects on society and the economic impact must be weighed up. For Van Wijhe, this means choosing a sensible but outspoken sustainable course, and step-by-step improvement of products and processes. This reflects the company's unique character, values ​​and qualities.
B Corp companies
B Corp for companies is as fair trade for coffee. The core idea is to use the power of business to solve social and environmental problems. There is a growing community of more than 2,140 Certified B Corps from 50 countries and more than 130 industries, which work together to achieve one single goal: redefining business success. Well-known B Corps include companies such as Tony's Chocolonely, Ben & Jerry's and Triodos Bank.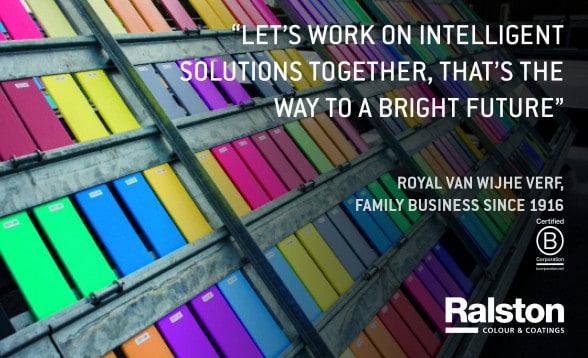 B Lab is a nonprofit organization that serves a global movement of people using business as a force for goodTM. Its vision is that one day all companies compete not only to be the best in the world, but the Best for the World® and as a result society will enjoy a more shared and durable prosperity.