Tailor-made colour recipes
Painting in a new colour or trend...
Perfectly coloured paintwork. That is what you and Ralston stand for. Our colour specialists are pleased to share many years of expertise in colour development for paint products.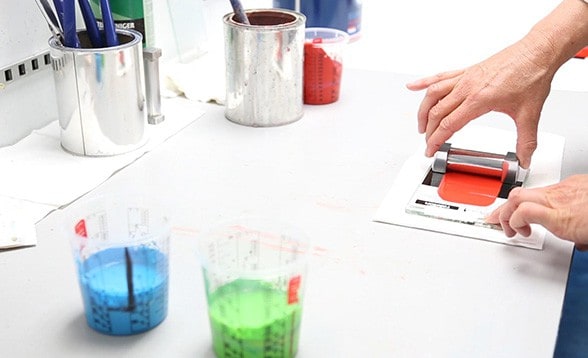 The perfect colour… ask us for the colour recipe
You have been asked to use a new trend colour or to mix a colour from unknown colour fan cards for a painting project. The colour specialists from the Ralston Colour & Service Team will develop a colour recipe for you for optimal result, in no time at all. Think of outdoor durability, weatherproof, light-fastness, hiding power, etc.
In addition, Ralston offers the option of developing a personal colour recipe from a colour specimen or sample.
For all your questions about colour, colour cards and colour recipes
Colour does more…
Did you know that the colour 'orange' activates and stimulates?
What does colour really do? And how do you use it to achieve a desired result?
Colour lets you do much more than protect and ornate. Think of optically changing the atmosphere, mood and emotion of a given space. For interesting facts and useful tips, consult the colour specialists of the Colour & Service Team.
inspirations for interior
YOUR STYLE – Colour combinations in various styles
Follow Ralston on social media
Follow the latest developments, get advice and inspiration