IND Pro series – Industrial colourants
IND Pro is an industrial colourant series, uniquely compatible with many different coating chemistries. There is an increasing demand for different colours, smaller volumes, shorter lead times, more sustainable solutions not only for decorative paints but also for heavy industrial applications. The possibilities for tinting systems for industrial coatings have always been limited, due to lack of compatibility of the colourants with different chemistries, viscosity too high to ensure accurate dispensing and insufficient colour accuracy control of the colourants. With the Ralston IND Pro Colourants, not anymore!
Standard Module
These colourants are selected on a wide as possible colour range.
Durable
IND Pro is designed for tinting a wide range of "Heavy-duty" Coatings, that are commonly used for protection and aesthetic improvement of infrastructure (bridges, building structures, etc.), transport, gas-and oil segment and many other applications.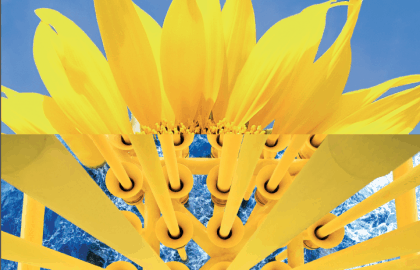 For any colour challenge in
1k and 2k Polyurethane solvent, 1k and 2k Polyurethane waterborne, 1k and 2k Epoxies, 1k and 2k Epoxy waterborne, Epoxy primers, PU primers, Epoxy ester, Short oil Alkyds, Styrene modified Alkyds, PU modified Alkyds, Nitrocellulose and Acrylics. Let´s test yours.
No Compromises
For optimal opacity of each colour, the pigment concentration of IND Pro colourants is maximized. Typical additions of only 5-10 % (by volume) of colourant to the coating, is already sufficient for achieving good hiding power. This has a positive economic effect and helps retain the original properties of the coating.
Heavy duty
Best in class pigments have been selected to maximize resistance to heat, chemicals and outdoor exposure. For the yellow, orange and reds pigments, IND Pro offers excellent alternatives to the hazardous lead chromate pigments, whilst ensuring good opacity. 
Sustainable
VOC-free, future proof and based on biobased technology.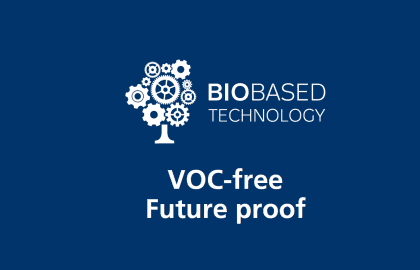 VOC-free
Under constant regulatory pressure, VOC reduction in coatings will remain a hot topic. IND Pro is completely free of VOC and therefore makes a positive contribution to the total VOC of the coating.
Biobased technology
Following our passion for sustainable technology, the highest quality biobased raw materials have been used with strong attention to the compatibility with many different coating chemistries.
Future proof
Starting, choosing or changing a tinting system is work enough, so make sure you pick a system that is compliant now and for the foreseeable future . The combination of biobased technology and VOC free (Product can contain a trace amount of VOC <0.5%), makes IND Pro the right choice for your company.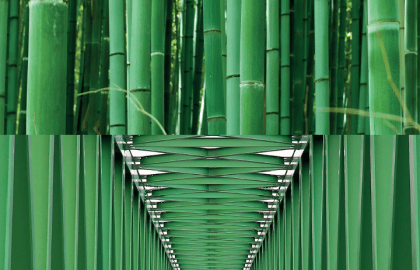 Colour on demand, faster delivery
Delivery times only get shorter. The companies that can rise to these demands will be the winners.
Unlimited colours in any quantity
Tinting of coatings in smaller volumes can become an automatic process.
Decentralized production
Tinting your products closer to the final customer means reduced cost and transport time. Tinting systems in local warehouses are the ideal tools to provide the optimum service and will differentiate your company from the competition
Frequently asked questions
Is it possible to combine IND Pro with UNI Plus in 1 tinting system?
Yes, it is possible with a 32 canisters machine. Such system will be able to tint virtually all types of paints and coatings, from decorative to semi-industrial to heavy duty industrial and protective.
Do you have "heavy metal" pigments available in the IND Pro series?
NO, this does not fit with our sustainable philosophy, therefore the typical pigments for reds, orange and yellow like Lead chromate and Cadmium are not included. We have found good alternatives for the yellow-orange-red area, with good hiding power at acceptable costs. Besides, all major coating manufacturers have already taken care of replacement, only some smaller players still use these pigments. It is just a matter of time that all these pigments will be banned from the coatings industry.
Why do you have 2 blacks of the same pigment in IND Pro?
The difference is in the pigment concentration: For deep black colours the IND PRO 400 is formulated for maximum colour strength (25% pigment content) and the IND Pro 395 is formulated for creating very light off-whites in base white coatings, therefore having a low pigment concentration (10% pigment content).
Is the IND Pro series reactive with the coatings to be tinted?
Yes, it contains epoxy groups that will react when used in Epoxy based coatings, as well as in Alkyds. The carrier of the pigments also contains a long molecular tail that fixes the colorant in PU type coatings, preventing the floating out effect and creating stability in the cured or dried coating.
Is it possible to use IND Pro for tinting Automotive paints and Car-Refinish?
No, automotive paint is normally made by mixing coloured paints in many different colours and also requires many special effect pigments. This is probably the only segment of Industrial Coatings where IND Pro does not fit.
Are the IND Pro Colourants 100% free of VOC?
It is difficult to make that statement legally, because also raw materials that are reported as VOC free can always contain trace amounts of VOC. Also from the production process minimal amounts of VOC can be introduced. All raw materials selected for these series are VOC free, so besides trace amounts (< 0,5 %), we can state these series are VOC free.
How much IND Pro colorant should be added to a Transparent coating for tinting?
Standard is an addition of 5-10%, providing for most colours sufficient opacity. It is quite common to have a variable amount of colorant in an industrial coating. Thanks to the high compatibility in many different coating chemistries, for some coatings it is even possible to add till 20-25% by volume. As Industrial coatings are applied in many different layer thicknesses, from very thin to excessively thick, this should be clarified first and the addition of IND Pro can be tuned accordingly. Also the opacity of different colours varies as well, especially yellow-orange red shades often need a higher amount of colorant. All IND Pro colorants have been formulated with maximum colour strength, already higher compared to existing industrial tinting systems.
Why do you have a relative standard yellow pigment PY74 included in IND Pro (IND Pro 310)?
Sometimes cost of the formulation is much more important than durability. For this purpose we have included a commercial attractive yellow with good hiding power.
Which packaging do you have available for your colorants?
We supply most of our colorants in 1 liter coated metal cans, suitable for POS use. Some high consumption colourants we also provide in 2.5 liter coated metal cans. For IND Pro we supply in larger pack sizes, 4 Liter cans for volumetric tinting system use, besides 20 kg and 200 kg for in-plant use. On request we can also make different sizes available, for example IBC tanks.
Which packaging do you have available for your colorants?
We supply most of our colorants in 1 liter coated metal cans, suitable for POS use. Some high consumption colourants we also provide in 2.5 liter coated metal cans. For IND Pro we supply in larger pack sizes, 4 Liter cans for volumetric tinting system use, besides 20 kg and 200 kg for in-plant use. On request we can also make different sizes available, for example IBC tanks.
How sustainable are the colorants you develop?
With all our new developments, we already take careful considerations of future legislation changes. For the new IND Pro series, besides being VOC-, Lead and Cadmium free, we also utilize biobased raw materials.
What is the biobased content of the IND Pro series?
The biobased raw materials used in IND Pro are coming from an organic waste product and is not taken from the food chain. The amount differs between the several types of colorants, but on average 30% of the total content is from renewable sources.
Is the IND Pro more expensive compared to existing systems because of the biobased technology?
No, the bio-based technology is at comparable cost with the equivalent existing technology.
Do you have references of paint companies using your system?
We have leading Decorative paint manufacturers in many countries worldwide utilizing our system, but it is always critical to provide names, as these companies treat the fact that they use external technology as confidential. For the Industrial tinting system IND Pro: It has been tested in many different protective coatings from leading manufacturers and we are well on our way with implementation at several different clients.
How can I get in contact with Ralston Tinting Systems?
You can reach our Ralston Colour & Service Team at:
Ralston Tinting Systems | Part of Royal van Wijhe Verf
Ralston Tinting Systems is part of Royal Van Wijhe Verf, an independent Dutch family company, with over 100 years of coating experience. One of the pioneers of the tinting system back in the 80's. Still innovating, by combining durability with sustainability. Because there will not be a modern sustainable future, without a healthy dose of innovation!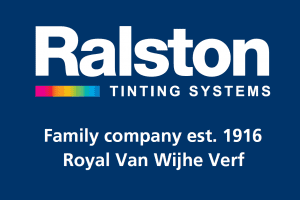 Follow Ralston on social media
Follow the latest developments, get advice and inspiration