From distant lands
Or ancient times. The orange colour line "Warmth" is inspired by ethnic influences and exotic atmospheres.
Inspiration and combine
Natural shades of orange and natural skin colours with a (extra) matt shade create a feeling of summer in an interior. Combine such colours with natural raw materials such as concrete, stone, linen or wool. Warm orange is particularly appropriate in achieving the retro mood when combined with orange brown shades.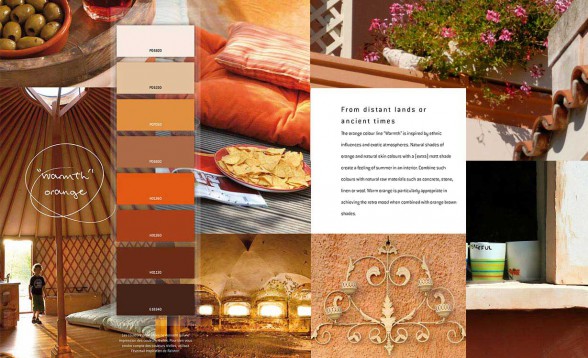 Orange H01620
combine with white or grey
Follow Ralston on social media
Follow the latest developments, get advice and inspiration