Holy Mary Church of La Salette in Poznań
The Holy Mary Catholic Church of La Salette in Poznań was designed by architect Jan Dudek-Kornecki. The church has the shape of an octagonal with a glass dome in the centre. The silhouette is dominated by a large round window.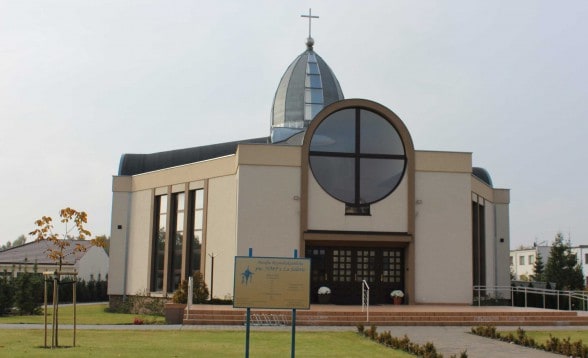 Interior colour scheme of the Church at Poznan
In 2015 the interior of the church  -walls and ceiling- was painted in soft pastels with biobased Ralston ExtraTex Mat wallpaint.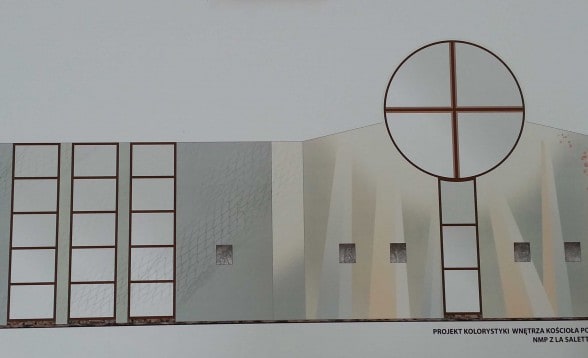 The result!
Below are the pictures of this beautiful result.