Ralston has a longstanding working relationship with its Ralston partners in Belgium. Many promotions and training programs have been organised along with joint publications in the trade journals (Paint & Stuc News, Decoratie).
Read more about Belgian reference projects and meet our Belgium team elsewhere on this page.
At Ralston, we celebrate enduring relations
For 22 years now, Ralston has partnered with a highly valued and respected distributor in Belgium. We take pride in our longstanding, strong bonds with the Paint Wholesale firm of Hub Geurts.
It all started in 1996, with an internal memo to return a call from Mr. Hub Geurts.
Hub was seeking to replace his then supplier with a good alternative and learned about Ralston via a brochure. At Flanders Color – an earlier Ralston distributor in Belgium – he had enquired about the quality and benefits of a mixing machine. The economic advantage of using only two basic paints in combination with high quality colour pastes was the key to his decision to opt for Ralston. 
How it all began
"Mr. Jan Hopster, Ralston's sales manager at the time, had reservations as he did not immediately recognise a basis for successful cooperation. The wholesale business would be set up in a garage under the house. Jan had concerns and was doubtful if the location could match the standards for placing "Ralston", Hub remembers, smiling.
Hub Geurts has been active in the paint sector since 1972. From 1972 to 1992 he bought his stock from the wholesale firm of Roux. In 1992 Hub started a sole trade in brushes and paint rollers, and in March 1993 set up a direct paint distribution trade, buying from wholesalers. Until 1997 he had consistently made attempts to market new paint brands, but unfortunately with no success.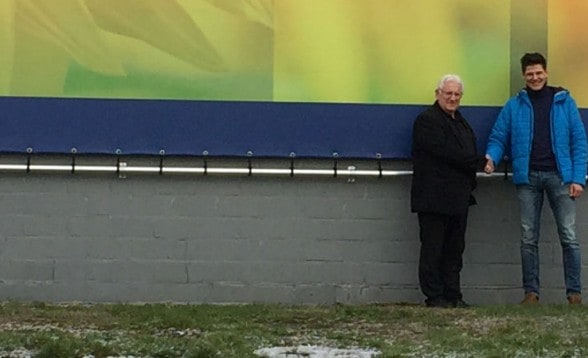 The key to success in this partnership lies in the human aspect of mutual appreciation.
"But Ralston, however, steadily grew into a full-fledged, very successful pillar of my wholesale trade, to the point where I had to expand. Thus, in 1999 we moved to our present location at Lindestraat 75 in Veldwezelt – Lanaken (Belgium).
"We've practically become family"
Hub Geurts
Owner Paint Wholesaler Geurts
The success of Ralston is built on premium quality, combined to a mixing system that is economically absolutely sound, without loss of quality. The Ralston team, both the office staff and the field team, have always supported my business over the years, even when times were hard.
The key to success in this partnership lies in the human aspect of mutual appreciation. As business partners, we've practically become family", says Hub Geurts.
Started as a sole trader, Geurts in 2019 has 8 employees.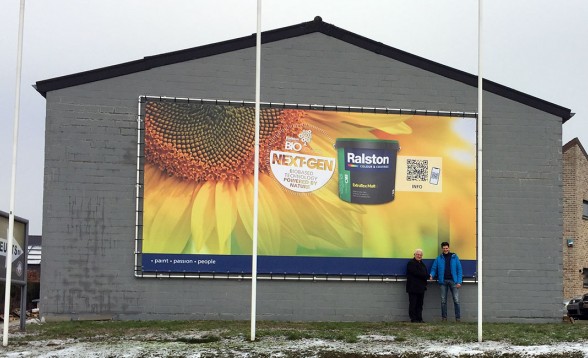 Recent developments in Belgium
Jansens en Jansens, a trendy paint and interior decorating store in Wilrijk, Belgium, have adopted the Ralston range. In perfect harmony with the mission of Jansens & Jansens: Not biggest, but best.
The "Test en Vertel" (Test and Tell) promotion, organised at various trade shows in Belgium and trade  demos at wholesalers has succeeded in getting many painters to try the brush and experience quality first hand.
Contact persons for Belgium
Reference projects in Belgium
Follow Ralston on social media
Follow the latest developments, get advice and inspiration
Follow Ralston on social media
Follow the latest developments, get advice and inspiration